Previous Keynote Speakers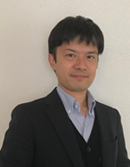 Dr. Takehito Ogata
Center for Technology Innovation – Controls, R&D Group, Hitachi, Ltd., Japan
Dr. Takehito Ogata is a Senior Researcher and Unit Leader of the Transportation System Control Research Department, Center for Technology Innovation – Controls, R&D Group, Hitachi, Ltd. He has started his career in Hitachi since 2007, and he has been working on several projects for the development of Advanced Driver Assistance System, Autonomous Parking System and Autonomous Driving System. His main contribution in these projects included the development of the robust environment recognition system using vision-based sensors. He received his Ph.D. from Faculty of Engineering at Kyushu Institute of Technology. He was a visiting researcher at the Centre for Vision, Speech and Signal Processing, in the University of Surrey during 2005. His research theme in KIT was on vision-based human activity recognition. His current research interests include computer vision, sensor fusion and machine learning.
Speech Title: "Vision-based Environment Recognition for Smart Mobility"
Abstract: It is no doubt that the invention of automobiles has changed our lives more comfortable and convenient. However, it also has brought one of the serious social problems to solve - the traffic accidents. The Advanced Driver Assistance System (ADAS), or the Autonomous Driving (AD) system, is expected to reduce fatalities and injuries caused by traffic accidents by substituting or supporting drivers' role of sense, think and act. One of the essential issues to realize such system is how the system recognizes the surrounding environment. Vision based sensors such as cameras are widely used as front sensing cameras to prevent collision, or rear-view cameras to support drivers' sight while parking, because they are known as low-cost yet high-resolution sensors. However, in the same time, vision-based sensors are also known as difficult sensors to realize stable performance under various conditions. This talk will present some of our research & development results of vision-based environment recognition technologies regarding to AD/ADAS development.

Prof. Andrey Krylov
Lomonosov Moscow State University, Russia
Andrey Krylov received the M.S., Ph.D., and Dr. Sc. degrees from the Faculty of Computational Mathematics & Cybernetics, Lomonosov Moscow State University (CMC MSU) in 1978, 1982 (supervisor – academician Andrey Tikhonov), and 2009, respectively. He was a member of scientific staff (1981-1988), senior researcher (1988-1998), head scientist (1988-2003), associated professor (2003-2009) CMC MSU and he is currently professor, head of the Laboratory of Mathematical Methods of Image Processing (http://imaging.cs.msu.ru). During his career he worked in applied mathematics in areas of nuclear physics, physical chemistry of liquid systems, multimedia and biomedical imaging. In 1989 he received the Leninsky Komsomol Scientific Prize - the highest prize for scholars in the USSR. He has authored or coauthored over 150 published papers. He served as a reviewer for several international journals and conferences; he was in the board of international and national conferences. For a long period of time he is one of the organizers of the GraphiCon conference - the main international computer graphics, computer vision and image processing conference in Russia.
Speech Title: "Hybrid Method for Biomedical Image Denoising"
Many of the state-of-the-art biomedical image denoising methods are based on convolutional neural networks (CNN). They show very good performance and achieve impressive results. Nevertheless we cannot fully rely on CNN-based methods. Their results strongly depend on the used training set and even small differences in the input data can cause output disturbance. Thus new more reliable hybrid denoising methods were suggested. They include combinations of CNN and "classical" algorithms like Non-Local Means, Bilateral, Anisotropic diffusion, Total Variation, etc. Nevertheless hybrid methods need a non-reference automatic parameters estimation for classical algorithms.
In this report we present a hybrid method with automatic choice of the strength parameter for "classical" method. It is based on multiscale method for automatic choice of the parameter. To control biomedical image structures by ridge based approach we calculate image denoising quality using difference between noisy and filtered images. Presence of regular structures in the ridge areas of these difference images is minimized.

Prof. Md. Atiqur Rahman Ahad
University of Dhaka, Bangladesh; Osaka University, Japan
Md Atiqur Rahman Ahad, Senior Member, IEEE, is a Professor at University of Dhaka (DU); specially appointed Associate Professor at Osaka University. He works on computer vision, imaging, IoT, & healthcare. He did B.Sc.(Honors) [1st class 1st position] & Masters [1st class 2nd position] from DU; Masters from University of New South Wales; & PhD from Kyushu Institute of Technology [KIT]. He was awarded prestigious UGC Gold Medal 2016 (handed by Honorable President of Bangladesh), JSPS Postdoctoral Fellowship, & 20+ awards/scholarships in different conferences/etc. He was a Visiting Researcher at KIT. He has 2 books (available in Springer), 120+ journals/conference papers. Ahad was invited as keynote/invited speakers ~60 times in different conferences/universities in Japan, BD, USA, India, Malaysia, & Indonesia. He is an Editorial Board Member, Scientific Reports, Nature; Associate Editor, Frontiers in ICT; Editorial Board Member, Encyclopedia of Computer Graphics and Games, Springer; Editor, Int. J. of Affective Computing; Assoc. Technical Editor (former), IEEE ComSoc Magazine; Editor-in-Chief: Int. J. of Computer Vision & Signal Processing, General Chair, 2019 8th Int. Conf. on Informatics, Electronics & Vision, Japan; 3rd Int. Conf. on Imaging, Vision & Pattern Recognition; Int. Conf. on Activity & Behavior Computing.
Speech Title: "Human Action & Activity Recognition"
Abstract: Vision-based human activity recognition and analysis are very important research areas in computer vision and Human Robot/Machine/Computer Interaction. Over a decade, a good number of methodologies have been proposed in the literature to decipher various challenges regarding action and activity. However, due to various complex dimensions, a number of challenges still remain unexplored. In this keynote speech, various important aspects of human activity recognition and analysis will be covered. The keynote speech will emphasis on interesting and challenging research aspects to explore in future.
Keynote Speaker for ICBSP 2021 is updating.